Microcurrent-CACI [COMING SOON]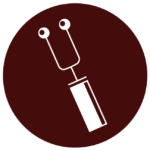 A research study conducted at the University of Washington showed that microcurrent stimulations, if applied to the face, can increase elastin by 45%, collagen by 10% and the number of blood vessels by 35%. All of these are important because they keep the skin firm and plump, and promote an increased circulation which gives a special glow on the face. CACI (Computer Aided Cosmetology Instrument) is a special beauty tool that uses a series of electrical pulses to stimulate all the muscles in the face, which are being gently reshaped and manipulated by our trained specialist, with a series of precise movements. With age, the facial muscles are losing elasticity and tone, but the treatments with CACI are sure to help patients regain firmness by transmitting the microcurrent energy to the face which restores the youthful features. Behind this beauty machine, there are 20 years of medical research which proves that this treatment is completely safe and painless. The unique combination of facial acupuncture and CACI treatments provides the ultimate weapon in the battle of wrinkles, tired looking face and ageing skin. This powerful symbiosis of ancient Eastern medicine and modern effective technology is one of the most powerful ways to obtain visible and corrective results without the need for surgery or invasive procedures.
Questions? Contact us using the form below.