Taking Care of the Body, Mind, and Spirit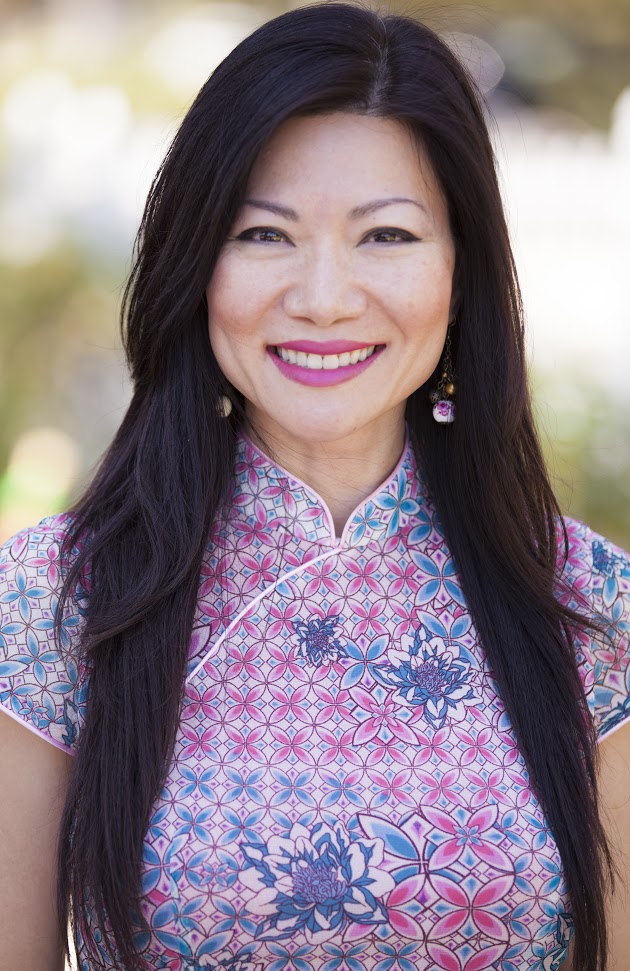 I recall an incident when I was eight years old. I was at home with a bad flu.  My grandmother immediately treated my illness by performing gua sha. This involved repeated scraping or coining on the skin to release the inflammation, which in my case was dark red and looked like welts running down my back. Once the sha or inflammation had been released, my fever subsided and I returned to school the next day.
While playing with my classmates, my shirt accidentally lifted up and revealed several dark red lines down my back. My teacher and the principal immediately assumed the worst—they thought I was being abused at home. My family was immediately called in. Thankfully, they were able to explain that the marks on my back were an integral part of  an old medicinal treatment pertaining to Asian traditional medicine.
This vivid memory, along with other traditional remedies that were applied by my family over the years, really stuck with me. I was very much inspired, which is why I decided to study the ancient field of medicine I grew up with.
Today, I am a licensed California Acupuncturist (L.Ac.) and graduated Magna Cum Laude from the number one rated acupuncture school in California (and number two in the nation), Emperor's College of Traditional Chinese Medicine (Santa Monica).
In my field of study, the focus was on acupuncture, biomedicine, oriental medicine, western nutrition and Chinese herbal medicine.
After four demanding years (3,210 instructional hours, of which 2,240 are didactic hours and 970 are clinical hours), I then pursued the Emperor's School Doctoral Program (1,250 hours, of which 600 are didactic hours and 650 are clinical rotation hours), a two-year program during which I earned my Doctor of Acupuncture and Oriental Medicine (DAOM) degree.
The DAOM program's core emphasis was on reproductive medicine, cardiology, oncology, sports medicine, and stroke rehabilitation. My capstone/thesis consisted of a two-year research program on the effectiveness of acupuncture for menopausal symptoms such as hot flashes and night sweats.
I also earned my Diplomate in Oriental Medicine (Dipl.OM) from the National Certification Commission of Oriental Medicine (NCCAOM). While studying, I completed a clinical internship at the Venice Family Clinic, treating various types of pains and illnesses. My mentorship program with Dr. Robert Chu, PhD, L.Ac., QME allowed me to learn first-hand the "Master Tung acupuncture style." I also had the privilege to study in the gynecology, orthopedics, and pediatrics department of the China Medical University Hospital in Taichung, Taiwan.
Moreover, I completed a two-year, internationally recognized GOLD STANDARD FACIAL ACUPUNCTURE® Certification Program which represents the most comprehensive and advanced training program of its kind available in the world today created by international exponent of facial acupuncture education, Mary Elizabeth Wakefield, L. Ac., M. S., M. M., of Chi-Akra Center for Ageless Aging in New York City. This program directly addresses and combats the aging effects on the face and body through psychosomatic means, the face being a reflection of the overall health of your body, mind, and spirit.
Before attending Chinese medical school, I also was (and still am) a licensed esthetician. I wanted to help people internally as well as externally. Today, I am in a unique position to do just that, by incorporating both my knowledge of Chinese medicine and skin care into symbiotic treatments.
I am a lifelong student who is fascinated by various healing modalities that include both Western and Eastern medicine, allopathic (when necessary) and functional medicine, along with various alternative health care modalities. I am always striving to further my education so as to better help my patients and better myself.

Mia Hanh Nguyen
Doctor of Acupuncture and Oriental Medicine (D.A.O.M.)
California Licensed Acupuncturist (L.Ac)
Diplomate of Oriental Medicine (Dipl.O.M.)
Certified in Constitutional Facial Acupuncture
California Board of Cosmetology Licensed Esthetician
Gold Standard Facial Acupuncture® Practitioner